Saturday, June 20, 2020 at 1:30 PM – 5:00PM
The Fete steering group have had no alternative but to cancel this year's Fete because of the Covid-19 pandemic. The Fete is the village's major community event and fund raiser for both the Church Building Fund and the Village Hall. At this time we have no idea when a progressive relaxation of the lock down will begin but once, later in the year, we have a clearer idea of what will be allowed we will revisit how we can again bring together the village for whatever event can be launched.
 Keep up with developments by looking at our Facebook Feed below.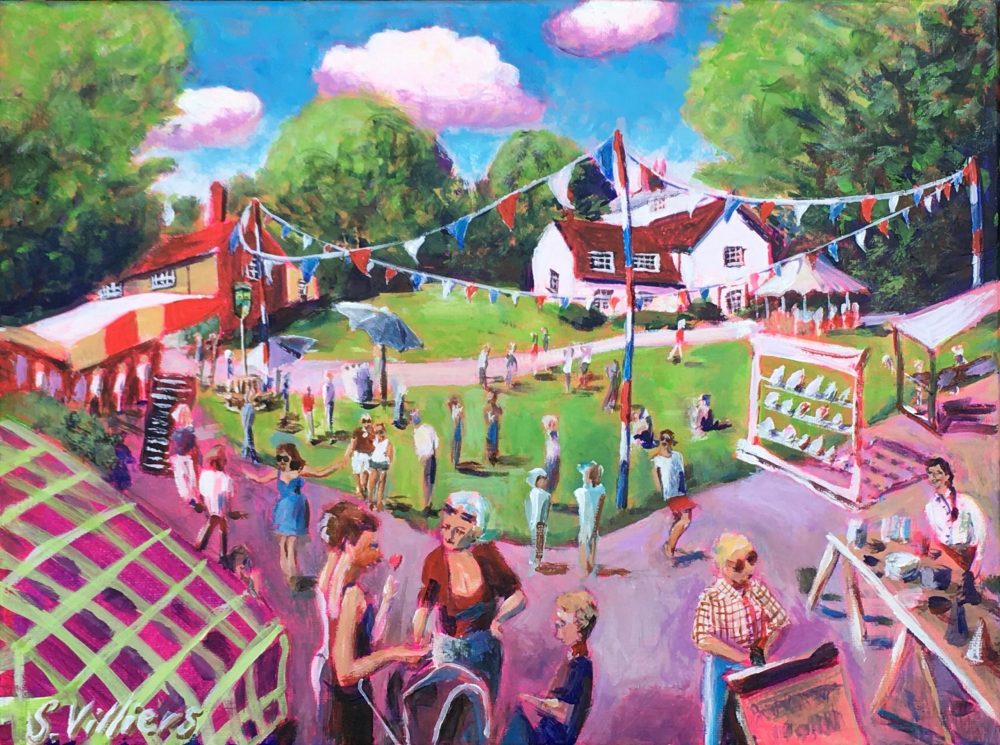 Painting by Sonia Villiers